Storm women's basketball team adds new assistant coach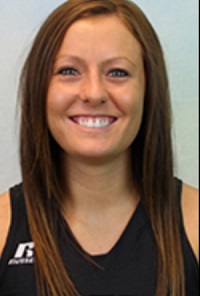 Hang on for a minute...we're trying to find some more stories you might like.
Beatrice native Hanah Barnard is the newest addition to the Storm women's basketball coaching staff at Southeast Community College. Barnard will join head coach Lynn Schlake on the sidelines.
"I am looking forward to helping share my knowledge and experiences of the game with the girls to help them become better players," Barnard said. "As a coach, I have never experienced the junior college atmosphere."
Barnard played basketball at Beatrice High School and at Doane University in Crete. At Doane, she was a four-year starter, and during her senior year, she was named First-Team All-American. She currently works at the Fillmore County Hospital in Geneva.
"Hanah will be a great addition for our program as she brings great knowledge and college experience to our staff," Schlake said. "She also comes from two outstanding basketball programs that have a history of winning."
Fifteen women make up this year's Storm basketball team.
Practices start in October, and the first game is Nov. 1.