Storm Drop Home Opener to DMACC 81-71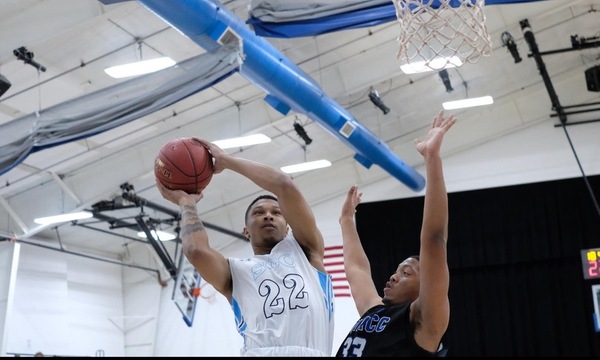 Head Coach Joel Wooton and the SCC Storm loaded up their schedule this year against some top level competition. They opened with Des Moines Area Community College,  Johnson County Community College, John Wood Community College in Illinios, and will travel to Iowa Western later this month.
As a result, the team is off to a 0-3 start as Southeast is still trying to find that ever elusive team chemistry, but Head Coach Joel Wooton has no regrets scheduling that type of competition.
"Our players get fired up to play these teams, " Wooton said.
They opened the season on Nov.3 with an 81-71 loss to a "loaded" DEMACC team. Wooton said prior to the game that the Bears were loaded with 7-8 NJCAA Division 1 caliber players despite being a D2 school like Southeast.  SCC held double digit leads early on before taking a 35-33 halftime lead.
But the Bears outplayed the Storm in the second half, outscoring them 48-36. Wooton said poor shooting was a major factor in the loss.
"We didn't shoot the ball very well, " Wooton explained. "if we are going to be successful we will have to have our shooters shoot better.  Three of our best shooters were 1-18 from 3 for the game.  We also missed too many freet hrows."
Wooton said an untimely technical foul late in the second half turned fortunes against his team.
"(The game) went from a one possession game to a three possession game," Wooton said.
The Storm were led by Darian McDonald, and Kalem Hardaway; the duo scored 18 and 16 points, respectively.
Southeast then traveled to Johnson County on Tuesday, Nov. 6, and lost 95-79.
SCC got off to a slow start, falling behind 49-27 in the first half; however, they played better in the second, outscoring the Cavaliers 52-46 in the second half. Kalem Hardaway led the team with 13 points.
Before the matchup with JCC, Wooton called them one of the "best in the country."
Then Southeast traveled to Quincy, Ill. on Nov. 10th, and Kalem Hardaway captained the Storm to a career high 31 points in 12-19 shooting in a win over Blackhawk College-Moline. SCC shot 50 percent from the field.
On Nov. 11th the Storm was edged by John Wood Community College 70-66.  SCC was sluggish out of the gate as they were outscored 38-27 in the first half. However, they took the second half 39-32.
John Wood got 16 points from the charity stripe as Southeast committed 22 fouls to John Wood's 12. Kalem Hardaway led the team again in points with 16.
It doesn't get any easier for the Storm, as they travel to Iowa Western on Tuesday. Nov. 13.
"If we survive how tough our schedule is, we have a chance to be really good," Wooton said.