Milford Career Fairs set for Tuesday and Wednesday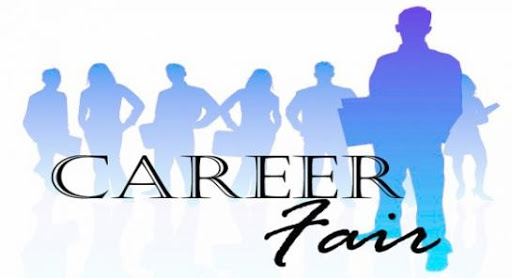 There are career fairs taking place at the Southeast Community College, Milford Campus on March 3rd and 4th.
Former and current SCC Trades and Industry and Transportation students are encouraged to attend.
The Trades and Industry Fair will take place on Tuesday, March 3, from 10 a.m.-12 p.m. at the Welsh Center Gymnasium on the Milford campus.
Students graduating from the Building Construction, Design and Drafting, Electrical/Electromechanical, Electronic Systems, Energy Generation Operations, HVAC, Land Surveying, Manufacturing Engineering, Nondestructive Testing, Plumbing and Precision Machining are encouraged to attend.
The Transportation Fair will be the following day on Wednesday, March 4, in the same location and the same time.
Soon-to-be graduates from the Auto Collision Repair, Automotive, Diesel Ag Equipment Service and Diesel Truck programs should plan on attending this event.
Students from Lincoln in similar programs from the Lincoln campus will be transported to the event.
Businesses from across the country will be represented at the Trades and Industry fair. Kansas, Connecticut, Texas, Missouri, South Dakota, Nebraska and Iowa are among the areas students can apply to work.
Transportation fair attendees will be staying more local with companies like the Nebraska Department of Transportation, Duncan Aviation and Union Pacific coming in from Nebraska, Kansas, North Dakota and Iowa.
Shelly Tolle, Career Services Specialist on the Milford campus advises, "We put together a booklet, and I would say, review that booklet prior to the career fair so you know what companies are attending, where they are located, what they do and who you want to talk to."
Tolle states if students would like a copy of the booklet, they can email her.
Students are highly encouraged to bring a resumé to the fair, but do not necessarily need a cover letter. They should also dress to impress.
Companies have the ability to request a more private space to conduct interviews, so those may happen following the fairs. Some companies, like Black and Veach, have already put in that request.
"You should plan on spending the full two hours there," explains Tolle.  "Take the opportunity to network and go to each employer. You never know what opportunities are out there. Take the full two hours."
Resumé help is available to current and former students of SCC. Interested students may email Tolle at [email protected]
The two career fairs are marketed to current and former SCC graduates, but is open to the public.