Free counseling available for all SCC students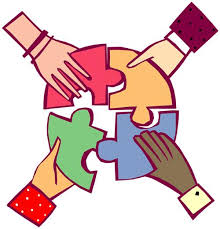 Tiffiny Whyte and Megan Svehla, Student Reporters
June 10, 2019
Whether it is stress, anxiety, relationship problems or a crisis, Southeast Community College has counseling services available to help get students through the tough times and back on the road to success.
Kalika Jantzen, the Director of Counseling Assistance, said that "stressors are higher" for students that attend community colleges. Many of these students work full time jobs, have a family to support and are attending school.
The Counseling Assistance Program for Students, also known as CAPS, is free of charge to any SCC student that is currently enrolled in at least one credit seeking class. There is no out of pocket cost because it is built into student fees.
Current students are eligible to receive 15 sessions per school year. These are usually one-on-one sessions, but sometimes support group sessions are offered.
CAPS counseling support most frequently tends to be students that are experiencing stress, but also offers help for individuals that are dealing with anxiety, depression, grief, trauma or alcohol and drug abuse. CAPS also assist students regarding issues with body image, sexuality and identity.
To get started, a student needs to contact Jantzen office to schedule an initial appointment. She can be reached at her office in J2 at the 8800 O street campus in Lincoln, or by calling 402-437-2286.
Jantzen is typically available in J2 on Mondays, Thursdays and Fridays from 8 a.m. to 5 p.m. She spends Tuesdays at the Beatrice campus and Wednesdays at the Milford campus.
"There are a wide range of available times, days and locations for counseling," said Jantzen.  "We try to be flexible because we know that the SCC students are already busy.  We are even offering counseling this summer."
During the first appointment, a student will meet with Jantzen for 10 to 15 minutes so she can analyze the situation. Within two to five days, the student will be contacted by a CAPS intern to set up the first one-on-one session.
The six CAPS interns, who are currently Doane and University of Nebraska Lincoln students pursuing a master's degree, are very flexible with their hours. Jantzen says they are typically available from 7 a.m. to 7 p.m. and are very understanding and flexible to busy students' schedules.
Jantzen "recommends one session per week for a month, but it varies on need."
All sessions are confidential, "the same as a doctor or therapist appointment," explained Jantzen.
"Even more so," she said, because students' information is covered under both Family Educational Rights and Privacy Act (FERPA) and the Health Insurance Portability and Accountability Act (HIPAA).
According to Jantzen, SCC's CAPS is "a good movement towards whole person student success."
"Counseling is a great resource to help take off stress and pressure for anyone and it is so great that SCC offers such a large amount for no extra cost to the students," said Jantzen.
"If you are curious or interested at all, ask questions," said Jantzen. "Even coming to just a few counseling sessions can bring relief and take off some pressure that is making things harder."
For those students facing issues that need to be referred to outside services, Jantzen "has resources for sliding scale and specialty" providers.
Jantzen stressed that she has "an open-door policy for walk in emergencies."
She also wants it known that "students can refer students." If a classmate seems like they need some help, let them know about CAPS.