"Everybody Looking" a fine holdover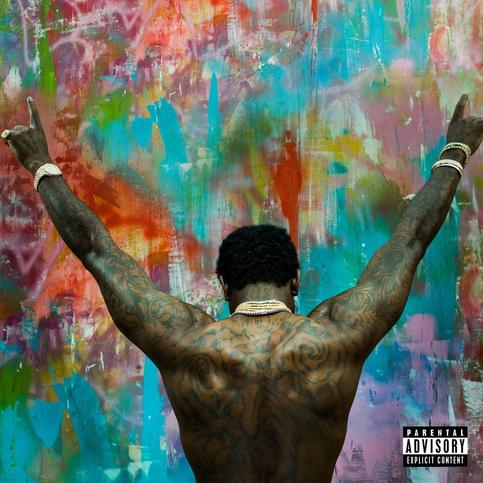 Gucci Mane is once again out of prison, and has wasted no time in capitalizing on the exposure.
Typically, a new Gucci Mane project is more expected than anticipated. Him saturating the rap scene with dozens of mixtapes, studio albums and collaborative tapes allowed him to dominate the late 2000's and solidify his title as one of trap music's forefathers.
"Everybody Looking," Gucci Mane's ninth studio album, is a triumphant album with guest features from Drake, Kanye West and Young Thug. "Everybody Looking" presents Gucci as a little more introspective than usual, but still delivers Gucci's trademark swagger.
"Back on Road" is the first ear-grabbing song on the tracklist. It contains a guest feature from Drake, but only to melodically rap the chorus, oddly enough. The track is a head-bobbing confidence-booster, with Gucci chanting "I done shook off all my demons now I'm back to myself," but it is short lived being only 2 minutes 29 seconds long.
A couple of songs later is "P**** Print," a laid-back, grimy sex anthem and one of the strongest tracks on the album. The spacey, almost sinister beat is accompanied with a sexually frustrated Kanye West verse, which will leave you equal parts disgusted and impressed.
Gucci steps up lyrically in the presence of Kanye, delivering more complex rhyme schemes and creating an atmosphere of self-aware braggadocio: "And I only featured Kanye 'cause we both some f***in' narcissists/Narcissistic tendencies with psychopathic pockets, b***h."
Next up is "Pop Music," a song laced with booming, car-rattling bass that will bust speakers if played too loud.
Following that is "Guwop Home," which features these uppity piano notes that wonderfully compliment both Gucci's laid-back Southern drawl and Young Thug's erratic delivery. Young Thug croons and wails in a way only he can, presenting a much needed deviation from the occasionally sleepy atmosphere of the tracks preceding it.
Starting off, there are many things to like about this album. Gucci sounds very articulate and is utilizing his guest features flawlessly.
Following "Guwop Home," however, this album begins to experience a decline in quality. There are some nice changes of pace like "1st Day Out Tha Feds," but repetitive choruses on tracks like "Robbed" render songs almost boring.
The second half of the album mostly flatlines and the tracks start to blend together. This album is front-loaded with features, and not a single feature present in the last seven tracks.
The production on "Everybody Looking," mostly handled by trap producers Zaytoven and Mike Will Made-It, lacks diversity and can make this album difficult to tread through. "Everybody Looking" follows the syrupy, drugged-out banger formula that presents booming standalone tracks, but it doesn't exactly add up into a memorable full-length album.
Most of the production is crisp and atmospheric, but it isn't enough to carry this project all the way to the end. The lack of diversity in production doesn't help the fact that Gucci rarely changes his delivery or pace throughout the entirety of "Everybody Looking."
This was passable for the first half of the album because the well-executed features provided a change of pace, but with no features in the second half, "Everybody Looking" crawls past the finish line.
However, Gucci has never really been known for creating artistic, illustrious tapes. Gucci makes music that slaps in your car and gets the party energized, and he definitely succeeds in doing that here.
This is not Gucci's magnum opus, his "My Beautiful Dark Twisted Fantasy." Little risks are taken on "Everybody Looking," with Gucci using topics like money, sex and his disdain of the Feds as a musical crutch. Despite this, "Everybody Looking" has high replay value and will tide fans over until his next project surfaces. Grade: B-