TV with Nic: Teen Wolf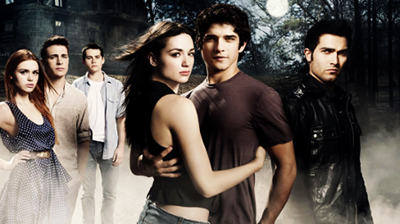 When I first started working with The SCC Challenge, I was also writing nerd news for another website called Geeksmash.com. One of the biggest things I did was write series reviews for a few shows, and now I am going to do it for The SCC Challenge.
"Teen Wolf" is a MTV show about werewolves, love, betrayal, death and a good joke or two every episode.
The series centers around Scott McCall (Tyler Posey) after a werewolf bites him, and he has to live the rest of his normal teenage years with the curse. Along for the ride are Scott's best friend and comedic relief, Stiles Stilinski (Dylan O'Brien) and his off and on girlfriend, Allison Argent (Crystal Reed).
Allison's father, Chris Argent (JR Bourne), Mother, Victoria Argent (Eaddy Mays), Aunt, Kate Argent (Jill Wagner), and Grandfather, Gerard (Micheal Hogan) are werewolf hunters and after Scott's head.
As Scott gets his wolf powers under control, many problems arise.
One problem is the lacrosse team rivalry with co-captain Jackson Whittemore (Colton Haynes) and his girlfriend Lydia Martin (Holland Roden), who becomes a big player later in the show.
Scott also clashes with fellow wolf, Derek Hale (Tyler Hoechlin) on how to control the wolf inside.
In season 2, Derek gets his own pack including Isaac Lahey (Daniel Sharman), who becomes a main character in season 3a and 3b, Boyd (Sinqua Wells) and Erica (Gage Golightly).
Even though there are some awesome hunters and supernatural beings, there are also the normal human characters that help move the show along.
First of all, Scott's mom, Melissa McCall (Melissa Ponzio) is one of the most quoted, and favorite moms on television.
Stiles' father, Sheriff Stilinski (Linden Ashby), in addition to his confusion about the events plaguing Beacon Hills, has a ton of heart-to-heart moments with Stiles, making him one of the most loved characters in the show.
The lacrosse team has two of the only continued characters through all three (technically four) seasons. The first of which is Coach Bobby Finstock (Orny Adams), who has some of the best one-liners. The second is Danny (Keahu Kahuanui), the first gay character, and a fan favorite.
Danny had such a following that the writers used Danny's life as a bargaining chip to win a top place in a "TV Guide Magazine" contest, which became a trending topic on Twitter under the hash tag, #savedanny.
Each season has two main bad guys.
In the first season, the villains are the Alpha, who bit Scott and the Argents.
The second season has the Kanima, a creature who should have been a werewolf, but changed into a different creature, and Gerard Argent.
In season 3a, the villains are The Alpha Pack, led by Deucalion (Gideon Emery) and an evil druid named Darach.
Although it is a very different show than what it originally was supposed to be, which was a modern day television series based on the 1985 hit movie "Teen Wolf" starring Michael J. Fox, it is still one of my favorites.
I am glad to have started watching it, even though I only started because my mom wanted to see the little boy from "Maid in Manhattan," Tyler Posey, all grown up.
I urge anyone who has a television to check it out on MTV every Monday night.