Storm Volleyball Falls to Ottawa JV and Marshalltown in SCC Triangular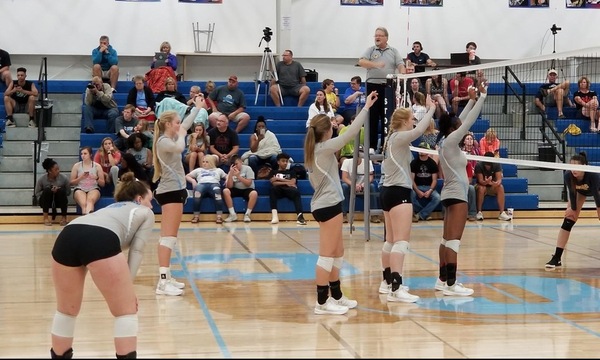 All the teams showed up this time for the SCC triangular, but unfortunately the results were not favorable for the Lady Storm as they go 0-2 in the second scheduled Triangular of the season.
Last week, SCC played just one game which resulted in a loss to Labette. This week, they got two matches, but dropped both.
The first set looked promising for the Lady Storm.
SCC led 5-4, when a Stevie Tobin kill made it 6-4, and an offensive error made it 7-4 SCC. The Ottawa mistakes continued before a timeout was called with the score 8-4.
But Southeast was not done yet. Madison Kirkman delivered the kill and put SCC up 9-4. Two more points scored put Southeast up 11-4, and SCC used that run to power their way to a 25-20 win and their best set of the Triangular.
Southeast fell behind early in the second set 11-7, but was able to come back and tie it 13-13.
But Ottawa relcaimed control and coasted to the 16-25 win.  Ottawa would go on to dominate the final two sets and get the victory.
Stevie Tobin was a bright spot for Southeast, notching a team-leading 13 kills and three blocked shots. Addie Schramm had 22 assists, while Kiley Codner had 21 digs.
SCC had their hands full against Division 1 Marshaltown Community College.
The Lady Storm were not able to keep up and got swept 3-0. Marshalltown had previously beat Ottawa to leave the Triangular with a 2-0 recored.
Southeast struggled with their hitting, as Stevie Tobin and Maggie Parde were the team leaders with seven kills each.
Southeast's record falls to 1-12 on the season.