Storm softball finishes underwhelming season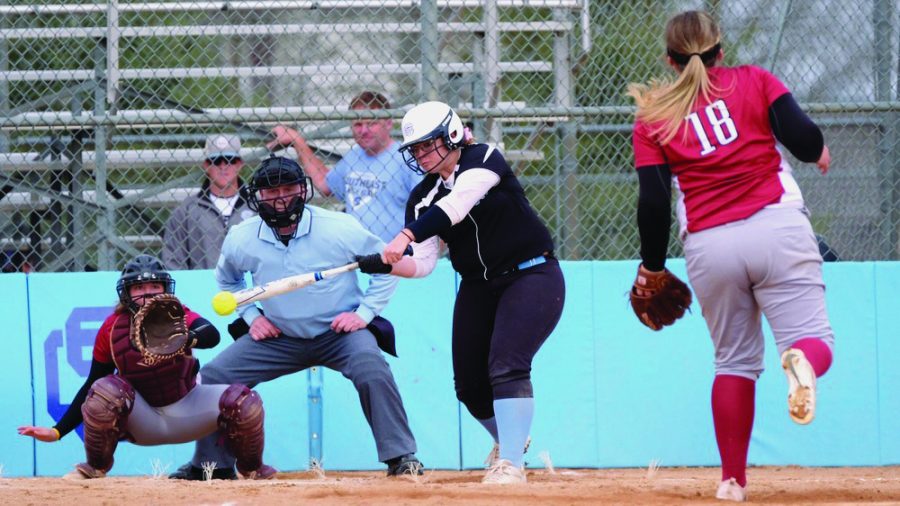 Katie Bornemeier, Student Reporter
May 29, 2018
Southeast Community College's Softball the SCC Storm had a disappointing spring season this year with a 15-37 record.
"We had the best fall [season] that this school has ever had," said head coach Bob Ginsburg.
"We beat teams that we had never beaten before," Ginsburg continued, "but when we went to prepare for this season, the girls just weren't able to keep up with the level of play from the fall, and it showed in the games."
The team's strength was its ability to hit for power. They had 47 home runs this season, led by Jessica Lusk with 16, Brooke Brestel with 9, and first-year Kelsey Markey with 7.
But the team struggled on defense in the outfield, and multiple injuries and team policy violations further weakened the team.
Ginsburg said that the team had set high goals for themselves but weren't able to follow through on them.
He said he believed that they could have won the Region IX tournament, but the team just didn't show up ready to play and win.
"This was a team that had the potential to be very strong" said Ginsburg, "and we didn't play up to our strengths."
Several injuries set the team back.
Cassidy Burkhardt, a second-year player, tore her ACL early in the season.
The team also had several lingering injuries from previous seasons that affected the team, and there were also a number of shoulder and ankle injuries.
"A number of the girls were not playing at 100 percent," said Ginsburg.
Team violations also cost the team off the field in playing time and experience said Ginsburg.
The best moment of the season for Ginsburg was watching Brooke Simonton work hard to get playing time and work even harder to get starting time.
"She earned it by working real hard at conditioning, weight training, and fielding and batting," said Ginsburg, "Brooke brought it every day. She should have been an example to some of the younger players."
This is fifth year that the team finished the semester with a high GPA.
"These girls do excel in the classroom," said Ginsburg.
This year was Ginsburg's final year as the head coach for SCC Storm, after coaching for five years.
His hope for next year is that the team will be able to blend the returning players and the new players together and create a strong team that believes in each other.
Ginsburg believes that they should be able to improve their record next year, if the girls work together and listen to their coaches.
Ginsburg wanted to wish the second year well going forward. He said he believes they are capable of a great year and looks forward to what new coaches can do with the team.
He added that he hopes the new coach can bring organization to the team and pick up where they left off and continue to grow the program.
SCC hasn't hired a new coach yet, but they are looking for someone who can both teach and coach softball.