Storm Lose Region 9 Championship Game to Central CC 98-90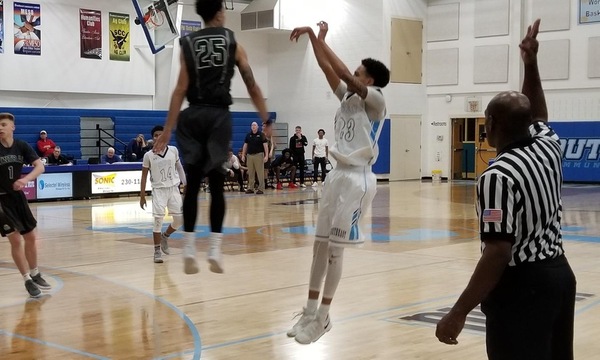 A long frustrating season came to an end as Central unleashed 70 second half points to surge past SCC 98-90.
A choppy first half had SCC leading 33-28 at the break.
Both teams were shooting less than 40 percent from the field, but SCC was led by sophomore Koth Pouth, who had nine points and 14 rebounds at the half.
The second half turned into a nightmare for SCC, and Central came out hitting on all cylinders.
The Raiders were able to foul out Pouth early, leaving SCC without the big man's rim presence, and Central's Malik Moving poured it on in the second half, hitting contested jumpshots early.
Head Coach Joel Wooten said his team started to hang their heads after Central got hot.
"Everything they did was going in, and then we were not guarding as well," Wooten said.
The Raiders shot 68 percent from the floor in the second half, including 70 percent from three.
Southeast had been plagued by bad luck and injuries all season, and this game served as a microcosm of that.
Wooten said a miscommunication by the coaching staff led to Pouth being in the game with four fouls when he should have been sitting.
Then Jalen Wilkins-McCoy suffered a spider bite earlier in the week, and the sophomore did not play the game at 100 percent.
"This is the toughest season I have had as a coach," Wooten lamented.
Daniel Quesenberry led the Storm with 22 points, and Pouth finished his SCC career with a double/double, scoring 11 points and getting 16 boards.
Malik Moving led Central with 25 points.
While Central moves on to the District Tournament, Wooten will head into the offseason looking to replenish the program with recruiting.
"We are going to go more international," Wooten said. "We are looking at several kids from Austrialia."
The coach added that he will make "high basketball IQ" a priority when recruiting new prospects.
SCC ends the season with a 4-27 record.