Storm fall to North Platte Knights 64-59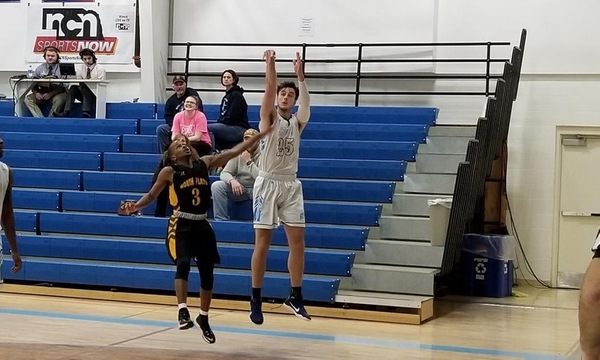 A second half surge was not quite enough as SCC dropped a 64-59 decision to North Platte on Saturday, Feb. 10, at the Truman Center.  SCC was sluggish offensively in the first half, getting outscored 30-21.
However, Southeast played much better in the 2nd half outplaying the Knights 39-34. In the end, it wasn't quite enough for the Storm, which struggled to hit the three-pointer consistently.
Meanwhile, NPCC has similar struggles. Both teams shot under 27 percent from behind the arc.
The difference in the game came down to the free throw line.
The Knights made their way to the line for a 16-22 performance. Southeast was only able to get there ten times, where they made six shots.
The Knights defense shut down Daniel Quesenberry in the first half, but he was a key factor in Southeast's improved game in the second half. The Sophomore from Salem, UT, had 13 points on 3-7 shooting from three.
Jalen Wilkins-McCoy turned in a double/double, with 12 points and 10 rebounds.
Knight guard Godfrey Rolle led North Platte with 23 points and went a pivotal 8-8 from the charity stripe.
SCC dropped to 2-23 on the season with the loss.