Storm defeats Central CC Raiders 88-71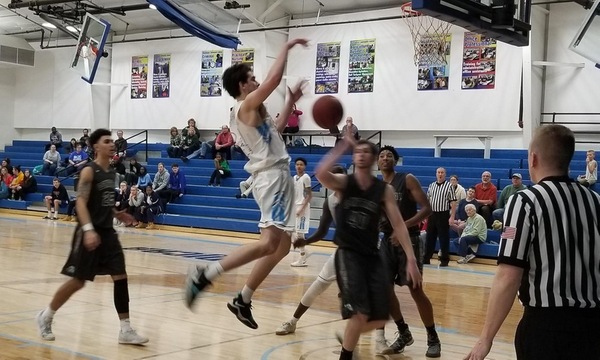 SCC earned the right to host the Region IX championship after dispatching Central 88-71 Sunday at the Truman Center.
The Storm went with a modified line-up, starting Kalem Hardaway at point guard. 
"We decided to go with a bigger lineup to make them have to match-up with us, " Head Coach Joel Wooten said.
It worked.
SCC was able to jump on Central early and lead by at least 10 points several times throughout the first half.
Southeast's Kouth Pouth was a part of that bigger starting line-up the coach alluded too.
The six foot ten sophomore matched his season high of 16 points and pulled down eight rebounds. 
Pouth became eligible after Christmas break, and Wooten said he is still learning the game.
"You have to remember, Pouth is only playing his second year of organized basketball, " Wooton said.
Southeast shot 55 percent from the floor, breaking a trend of poor shooting the past few games, and defensively, the team held Central to 32 percent from the field.
"We played better defense, which is the key to us getting better," Wooton added.
Daniel Quesenberry was a perfect 5/5 from the three point line, and the sophomore ended up with 17 points. 
Shou Nisbet served up a double/double with 15 points and 14 rebounds while Darian McDonald added 10 points off the bench. 
The Raiders were led by Latrell Talley, who had 23 points and 16 rebounds.
SCC will play Central CC again for the Region IX championship Saturday, March 3, at the Truman Center.