Storm Defeat Concordia JV 93-84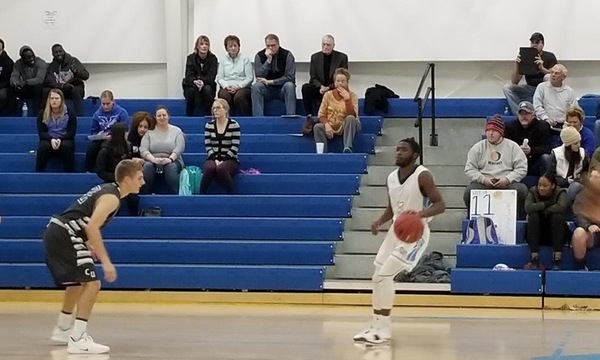 Ben Moss poured in 23 points and dished out six assists to lead Southeast past Concordia JV 93-84 Thursday, Nov. 29, at the Truman Center.
The game was a see-saw affair with both teams trading leads, until the Storm went on a run with three minutes left and lead by 12 points before heading into the locker room with a 49-41 lead.
The Bulldogs would not go away quietly.
Hot three point shooting kept them within striking distance, and SCC held a slim 71-70 lead at the 7 minute mark before gaining some separation and kept a couple of clicks ahead of Concordia the rest of the way for the win.
"We obviously needed to win," Head Coach Joel Wooten said. "Especially after Tuesday, when we didn't show up to play."
The coach was referring to a 103-71 loss to nationally-ranked Highland Community College on Nov. 27.
Wooton said that Concordia ran "really good offense," but said the defense got much better as the game went on.
SCC as a team shot 49.3 percent from the field and a workman-like 74 percent from the free-throw line.
Kenan Gray had 15 points, and Jalen Patton-Kroker turned in 14 points while Ray Harding just missed a double/double with nine points and nine rebounds.
The Storm improved to 3-7 on the season.
They host Iowa Western on Tuesday, Dec. 4th.
Former Nebraska football coach Tom Osborne took in Thursday's game at the Truman Center. The coach was watching his grandson, Christian Wilke, played for the Bulldogs.