Storm Baseball Splits Weekend Series with Iowa Central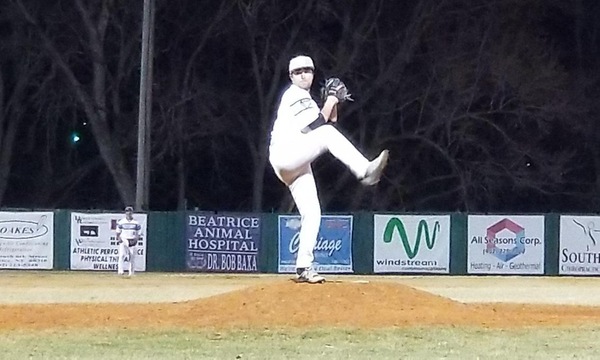 The SCC bats overwhelmed the Tritons with red-hot bats in the first two games of the series but cooled down to parallel the air temperature in games 3 and 4.
Southeast unleashed four home runs and exploded for 11 runs in the bottom of the fourth inning to 10-run Iowa Central in game one.
Game two featured a 14-run bottom of the third inning highlighted by a Chris Cornish grand slam, and Alec Lee contributed to the monster inning with a three-run homer.
The Storm took advantage of wild pitching to get on base constantly via walks and hit batters.
However, game three saw SCC's 13-game winning streak come to an end on a chilly Sunday at Christianson Field.
The Triton's Maxwell Steffans and Jacob Mohler combined to strike out 10 batters, and SCC's pitching staff was shaky enough to allow Iowa Central to turn in seven runs and 11 hits on its way to the 7-3 win.
Noah Grimes led Iowa Central with 3-5 hitting with one RBI and a double. Mason Prososki was a bright spot in the Storm lineup, going 2-4 at the plate with two RBIs on two singles.
Aaron Palensky gave the Storm hope by hitting a solo shot in the seventh inning to make it 6-4.
Chris Cornish got on base with a single, and Brock Olsen was brought in as a pinch runner with two outs. But Jacob Arizpe struck out, and Iowa Central held on for the win.
SCC's win streak was snapped at 13 games, its record falling to 15-8 on the season.