SCC's Fire Protection Technology program receives FESHE recognition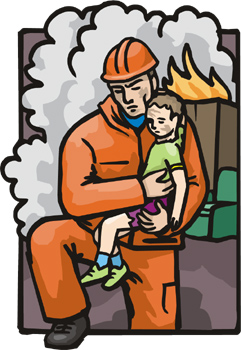 Stu Osterthun, Administrative Director of Public Information and Marketing
July 9, 2013
Southeast Community College, through its Fire Protection Technology program, has been recognized as an official Fire and Emergency Services Higher Education Institution by the United States Fire Administration.
The FESHE recognition is an acknowledgement that SCC has met the standards of excellence established by FESHE professional development committees and the National Fire Academy.
SCC's program, which is taught on the Lincoln Campus, is the only program in Nebraska to receive the recognition. SCC's program awards the Associate of Applied Science degree or Certificate.
"The recognition assures students that the Fire Protection courses they complete at SCC meet national fire and emergency service course guidelines established by the National Fire Academy," said Terry Spoor, chair of SCC's Fire Protection Technology program and Fire and Emergency Services Management certificate. "By adopting these FESHE courses, SCC has partnered with other community colleges nationwide to promote the educational development of the nation's fire and emergency service personnel through a standardized fire service curricula."
SCC's program demonstrated a commitment to the nationally-recognized FESHE model of standardized professional development education criteria by adopting national model course outlines in fire behavior, building construction, fire prevention, fire protection systems, and fire fighter safety. SCC joins 27 other community colleges in the U.S. which have attained the FESHE recognition.
More than a year ago the USFA announced a new NFA program opportunity for educational institutions offering undergraduate fire science degree programs. The effort was designed to offer national recognition to students participating in the FESHE model core associate's and bachelor's degree courses. The new FESHE recognition acknowledges the regionally accredited institutions that promote the standardization of fire science course titles, descriptions and outcomes across the nation.
"The NFA has consistently demonstrated a commitment to standardize fire science degree programs," said Ernest Mitchell, U.S. Fire Administrator. "Working with FEMA and USFA partners in colleges and state fire training systems, the USFA has an opportunity to support a universal system of professional development for fire service personnel."
To achieve this national recognition from the USFA, SCC and other regionally accredited institutions provided a six-course model fire science curriculum in their programs. In addition, regionally accredited institutions with the FESHE designation also will be able to provide the participating students with a NFA course Certificate of Completion for each course they complete. The documentation of a student's participation in the FESHE model core curriculum will further recognize the graduate's degree as one tied to a nationally-recognized standard of education and achievement. This national approach to standardizing fire science education will produce graduates well prepared to improve the quality of fire and emergency services delivery throughout the nation.
"With our current NFA curriculum development and delivery and our continued resolve to prepare the fire service for the future through training and education, this FESHE effort moves the fire service another step closer to providing the leadership and safety all citizens have come to expect of their fire departments now and into the future," said Dr. Denis Onieal, NFA Superintendent.
For more information about the FESHE program and the USFA's continued efforts to standardize professional development for the nation's fire service, visit the USFA website at www.usfa.fema.gov.
Persons interested in more information about SCC's Fire Protection Technology program are asked to contact Spoor at 402-437-2677 or [email protected].