SCC Theatre to stage talent show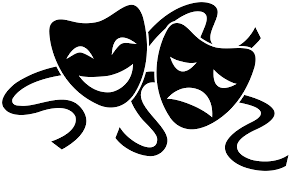 BEATRICE – The Beatrice SCC Theater is putting on a talent showcase this week to highlight the SCC community's diverse talents and abilities.
The title for this production is "The Storm and the Stage," and it is non-competitive talent showcase that is giving the community at SCC the opportunity for staff and students to show off their talents.
The participants have had been holding regular practices for the past few weeks.
Dr. Jon Gruett, the lead factuality member in charge of the Beatrice campus Theater productions, said, "The show will have choirs, ballroom dancers and more talents all of which have been practicing regularly."
The showing times for this SCC production will be at 7:30 p.m. on Tuesday, May 22, and Wednesday, May 23.
The talent show will take place on the stage in the Truman Center on the Beatrice campus.
Tickets will be $5 at the door, cash or checks only.
For information about the SCC Theater program or future productions, Dr. Gruett can be contacted on the Beatrice campus.