SCC-Lincoln to celebrate the Great American Smokeout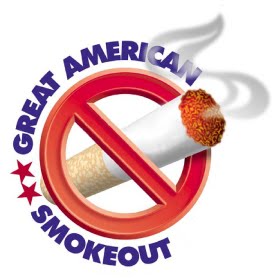 On Thursday, Nov. 16, the SCC Student Wellness Committee and Student Senate are hosting the Great American Smokeout, a National Tobacco Awareness Day.
The goal of the event is to "promote and spread awareness of the effects of tobacco use: both chewing and smoking tobacco," informed SCC Fitness and Wellness Coordinator, Allie Buesing.
From 10 a.m. – 2 p.m. in the Student Center, there will be a display of pig lungs which simulate an example of a smoker's lungs vs. a non-smoker's lungs.
Buesing explained, "There will also be supplies available for students to make Quit Kits, which can be filled with stress balls, toothpicks, hard candies and motivational quotes to help themselves or friends and family."
The event is open to all SCC students and faculty as long as they have their SCC Student ID Card with them.
The Lincoln-Lancaster County Health Department will also be at the event to provide information on "Nebraska's Quit Hotline" and many other resources they have here in Lincoln.
Students who attend the event will be provided with information about the health consequences of smoking, the financial costs of smoking and the overall effects smoking can cause.
All students are encouraged to come and learn about healthier lifestyles and the opportunities SCC has in place to aid students to quit tobacco usage.
The Student Wellness Committee is also encouraging a "smoke free campus" all day on Nov. 16 as well.
SCC hosts one event per quarter to encourage students to end the use of tobacco and also provides support to any students seeking help to quit smoking throughout the year.
For more information on how SCC can help you end a tobacco addiction, feel free to contact Allie Buesing, SCC-Lincoln Fitness and Wellness Coordinator, at [email protected] or visit her in the Wellness Center located in the back of the gymnasium.