SCC Golf finishes second at weekend tournament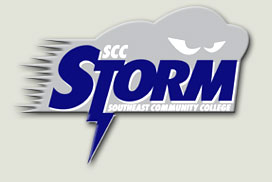 Hang on for a minute...we're trying to find some more stories you might like.
Southeast Golfers finished second at the Doane Spring invite held at the Wilderness Ridge Country Club in Lincoln on Friday and Saturday, April 11 and 12.
The Storm tied Doane College with a 591 total, but the Tigers won a ten-player one-hole playoff to capture the win.
SCC's Liam Chambers finished first with a 142 total, while Storm strokers Zac Taylor and John Thomas shared a three-way tie with Doane's Cale Benson at 147.
Southeast's Austin Miller and Chad Manes finished with totals of 155 and 156 respectively to finish 13th and 15th place.
Teams competing in the invite were Concordia University, Concordia "B", Doane, Doane "B", Mount Marty College, Southeast CC and Union College.