Milford SME to host trap shoot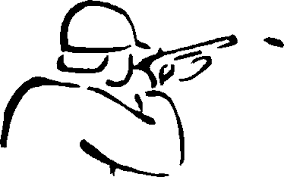 Hang on for a minute...we're trying to find some more stories you might like.
On Monday, May 21, the Society of Manufacturing Engineers student chapter on the Milford Campus of Southeast Community College will host a trap shoot. The money raised will go toward scholarships for the program.
"It'll be a great opportunity for people to get out and enjoy a beautiful day and meet some great people they otherwise wouldn't," said Owen Loden, vice-chair of SME. "While we're hoping to bring in funds for scholarships, we really think this will be a great chance to give the school and the program some more exposure and build relations in our local communities."
The trap shoot will take place at the Beatrice Gun Club, 5954 W. Hoyt Road, from 1-4 p.m. on May 21. Registration deadline is May 14. To register, contact Elaine Vavra at [email protected] or 402-761-8210.
There will be five people per team with a $20 donation. Shells will be available for purchase, or participants can bring their own trap loads. Team check-in is from noon to 1 p.m.
Loden hopes this year's trap shoot will be more popular than last year's golf fundraiser.
"We're interested in getting local manufacturing companies to sponsor the event and let their employees form teams to participate," he said.
Persons needing more information are asked to contact Elaine Vavra at [email protected] or 402-761-8210.