Lady Storm falls to Concordia JV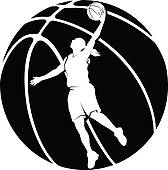 Hang on for a minute...we're trying to find some more stories you might like.
The Lady Storm fell to 1-5 on the season following a 78-68 loss to Concordia JV in the last game of the RKP Classic held Saturday, Nov. 18.
Southeast sputtered out of the gate, falling behind 13-5 with an ice cold 12.5 percent shooting after one quarter. Concordia was not much better, shooting just 20 percent.
"The first quarter was a killer," Head Coach Lynn Schlake said. "It put us in a big hole."
Both teams heated up in the second quarter for a total of 45 points, but SCC found itself behind 37-26 at the halftime break. Concordia's Emily Jones poured in 15 points in the second quarter alone to pace the Bulldog offense.
A strong third quarter by SCC made the game interesting. The team shot 46 percent from the field while outscoring Concordia 25-18.
SCC pulled within 5 at 56-51 by the end of the third, but could not overtake Concordia in the final period.
"We ran out of gas because of the fight we had to get back in the game," Schlake explained.
Jones proved to be the difference maker in the game for the Lady Bulldogs, scoring 27 points on 10-12 shooting and 2/3 from beyond the arc. Rebecca Higgins had 17.
Meanwhile, SCC had five players in double figures in a balanced scoring effort. DeAsia Walker had 11 points and 10 rebounds while Marcia Hawkins 10 points and 13 rebounds.
Southeast continued to improvement at the free-throw line, hitting over 78 percent for the game. For the season, the team is now shooting 65 percent from the charity stripe. Erica Goracke and Morgan Freundorfer are leading the team in free throw percentage at over 80 percent.
It doesn't get any easier for SCC, as it heads to Division 1 Northeast Community College for a men's and women's doubleheader later today. Tip-off for the women is set for 5 p.m.