Josh Turner lives up to his name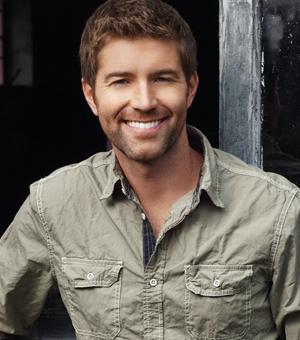 Zach Scholl, Student Reporter
August 4, 2016
It was another Saturday night concert at a county fair, except this time it felt a bit bigger, and it was a bit bigger.
Josh Turner made his way to Hastings for the Adams County Fair.
The country music star attracted a crowd which filled the grand stand as well as packed over three quarters of the standing area directly in front of the stage.  It was crowd which was said to be bigger than the previous night's attendance for Trace Adkins.
The crowd was into the iconic deep voice all night.  Turner played his top songs through the night, mixed in with songs from his new album, starting with "Why Don't We Just Dance" and ending the show with "Long Black Train."
The lighting and sound added more to the atmosphere of the concert, accompanied by a screen that showed clips associating with the song that was being played.
For a bigger country music star, a smaller market show proved to be intimate for Turner.  He was able to spot a proposal happening in the crowd while playing "Would You Go with Me" and made sure to congratulate them when he got a chance between songs.
Unfortunately, it felt like the concert was cut a little short.  The concert lasted about one hour and twenty minutes.  Yet, it felt like you still got what you paid for.
Aside from his moment of congratulations to the newly engaged couple, Turner limited time spent between songs, starting the next with a seamless transition.
Personally, I've seen a lot of country concerts out at the Adams County Fair, Toby Keith, Trace Adkins, Jake Owen and Justin Moore just to name a few, and they all lived up to their names.
Now I can add Josh Turner to that list of impressive shows.  I came in with high expectations, and they were met.