Cornerstone: Between the Holly and the Beatles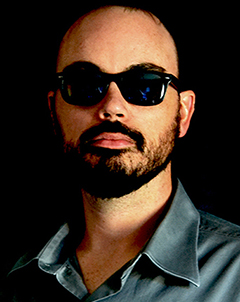 Joshua Whitney, Challenge Editor in Chief
November 15, 2013
So we near the 50th anniversary of JFK's assassination, and we're bombarded with remembrances of a man who is remembered more for his death than his life.
And it is that death, we are told, that initiated a melancholy winter for this country that The Beatles would later pull us out of in February 1964.  As the story goes, The Beatles brought this country out its doldrums and single-handedly saved rock and roll in the process.
The former statement may have some truth; only a person who lived those years could say, and I wasn't even a gleam in my daddy's eye in '63.
The latter assertion, that the Beatles saved rock and roll, is pure revisionist hogwash.  The Beatles certainly changed every genre and facet of popular music, but rock and roll wasn't in need of a savior.
Anyway, a part of this revisionism holds that in 1963, as John Milner said in "American Graffiti," "rock and roll has been going downhill since Buddy Holly died."
"American Graffiti" is an interesting movie for a long list of reasons, and one of them is the way it demonstrates how history of the '60s was being rewritten very early on.  The movie, set in 1962 (and appropriately missing many of the hallmarks of the '60s), was on big screens in 1973 and played into a fascination with the '50s that was taking place in the early '70s; it was like many wanted to pretend the '60s, or at least the '60s after JFK, never happened.
Part of that fascination with the '50s, in terms of music, centered on rock icons of that era, Elvis, Chuck Berry, Jerry Lee Lewis, Buddy Holly, and a few others.
But what about those years between when Buddy Holly crashed in an Iowa cornfield and when The Beatles set ratings records when they appeared on the "Ed Sullivan Show"?
Rest assured that those five years were not some sort of musical wasteland.  There was some great music made during that time that, while often overlooked, I was fortunate enough to hear on oldies radio growing up.
Among those turning out great tunes in those five years was Dion (with the Belmonts and solo), who put out a string of great song including "I Wonder Why," "A Teenager in Love," "Runaround Sue," "The Wanderer" and "(I Was) Born to Cry."  Anyone who loves the proto-punk icons The New York Dolls and their guitarist Johnny Thunders should take a listen and learn where they picked up a lot of musical cues.
Roy Orbison was another toting away and cranking out hit after hit during this period: "Candy Man," "Pretty Woman," "Only the Lonely," "Cryin'," "Workin' For the Man" and a host of others.  That voice; that guitar.  I'll tell you what: anyone who listens to Roy Orbison and doesn't like what they hear isn't anyone I'd care to know.
And then there's Ricky Nelson, who was often accompanied by guitarist extraordinaire James Burton.  Despite his teeny-bopper image, he turned out some great singles like "Travelin' Man," "Hello, Mary Lou" and the fantastic ballad Quentin Tarantino put on the "Pulp Fiction" soundtrack, "Lonesome Town."
And let us not forget the surf and instrumental craze out of the West Coast, which included The Ventures, Jan and Dean, Dick Dale (who also appeared on the "Pulp Fiction" soundtrack), and the Beach Boys.  Great stuff, indeed.
And what about Gene Pitney?  The Kingsmen (of "Louie, Louie" fame)?  I could go on, but it's really not necessary.
It's really unfortunate that all of this great music gets overlooked because people buy the line that there wasn't much going on between Buddy Holly's crash and Beatlemania.
The Beatles certainly made rock and roll bigger and left nothing in their wake untouched, but to say that they saved or resuscitated a corpse is no more true than any of the JFK assassination conspiracies I'll spend the next week avoiding.