Construction under way at Education Square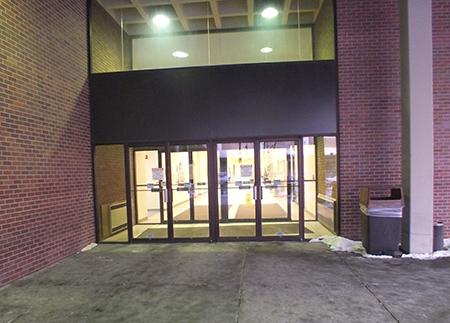 If you recently had a class in Education Square, you might have heard the noise coming from the second floor.
The construction noise reflects the remodeling designed to create new departments, headquarters and new classrooms for Southeast Community College.
Some spaces will be used by SCC. "The other spaces are being remodeled and rented to a couple of partners of ours," said SCC President Dr. Jack Huck.
The west end of the second floor will house the American Job Center, and the east end will house the State Department of Labor.
"We work together and help people who are seeking employment get the education they need, and then those departments can find jobs for them," Huck reported.
Other spaces will be used by SCC. Headquarters for the Graphic Design Media Arts program, which has three sections of media art, will be one of the occupants.
Other occupants include the Pharmacy Tech. program.
"In Beatrice, we were losing students because we weren't offering enough variety of clinical experience in pharmacies," Huck reflected. "So we moved it to Lincoln and brought up the enrollment from 6 to 20."
The Criminal Justice Program will use rooms on the second floor. They will have a crime lab, forensic lab and classrooms. "We are even going to have a jail cell," Huck added.
The north side construction on the second floor is complete. The south side construction will be complete in the fall.