Being Healthy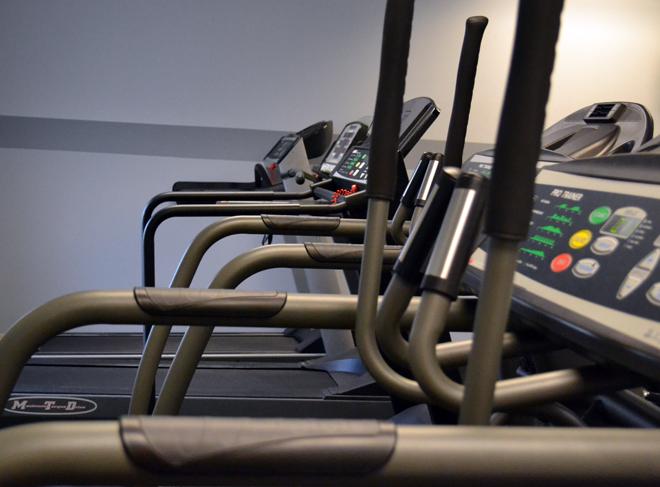 Kate Carey, Student Writer
September 13, 2011
Eating healthy can be hard when you're a college student. It's all too tempting to grab drive through or eat a pack of Ramen while racing to get to class, go to work or study for that midterm.
However, with a little preparation and knowledge, staying healthy can be easy.
Sometimes, eating healthy can seem expensive. A box of macaroni and cheese costs a lot less than chicken breasts, and many college students don't have a lot of expendable income. So what can be done to stay healthy while still maintaining a budget?
First, plan meals based on what's on sale. Grocery stores release their weekly ads on Wednesdays, and many of them (including Hy-Vee, Walmart, and Russ') can be viewed online. If there is a particularly good sale, buy more and freeze items for later.
Also, make good use of your student ID. Gyms such as Snap Fitness and Curves offer discounted memberships for students. The YMCA also offers discounted memberships for individuals that qualify, based on their annual income.
Many employers are also encouraging healthy habits. Look into wellness programs at work. Some companies, such as Lazlos, the State of Nebraska, the Journal Star and Lincoln Industries have teamed up with gyms to offer discounted memberships through work as well. Or, if you're really lucky, you can work for an employer that has a gym on-site, such as Dell, Verizon and Li-Cor in Lincoln.
Those seeking help with their eating habits have some options as well. Hy-Vee offers free store tours with a nutritionist, who will walk through each individual aisle and discuss healthy choices.
Hy-Vee also offers free classes about food to manage heart health, diabetes, weight management, low sodium diets and gluten free diets. The dates and times for these classes are listed on their website.
Becky Guittar, the Northern Lights Hy-Vee dietician had further advice regarding eating healthy. "Students need to squeeze in time to eat healthy foods and exercise so they don't forget to do these things," Guittar stated. "They should almost schedule these two things like they would classes. Time for homework, time for fun, time for wellness."
Guittar also recommends making time to eat and really enjoy food. She states that if some is eating while involved in other activities, they may eat more than they should without even realizing it. She also says to indulge every once in a while—no food is off limits, as long as it's eaten in moderation.
For further information regarding healthy eating, visit myplate.gov.