Entreprneneurship Center in Lincoln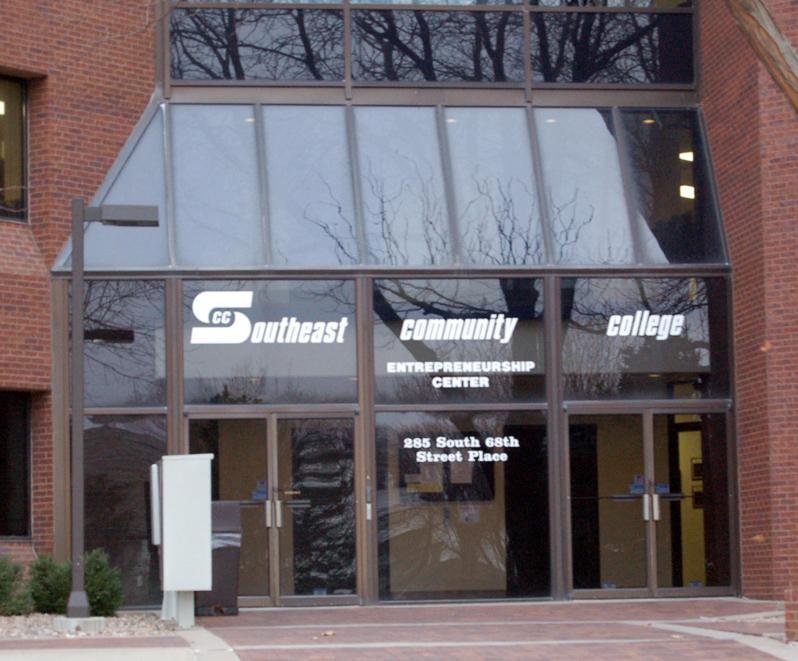 Joseph Busby, Staff Writer
January 25, 2012
For those that dislike answering to "The Man," one might consider being "The Man."
The Southeast Community College Entrepreneurship Center located at 285 South 68th Street in Lincoln prepares SCC students for self-employment as a small to mid-sized business owner.
The SCC Entrepreneurship Center began with the research phase in summer of 2003, continuing for approximately two and a half years.  This process involved around 1000 students and 2000 alumni, seeking the necessities for people wishing to start their own business.
Entrepreneurship classes began in the fall of 2004 at the Lincoln Campus.  After the building was purchased from Gallup, Entrepreneurship classes moved into the SCC Entrepreneurship Center in December of 2005.
Timothy Mittan, the director of the entrepreneurship center, was the driving force behind the creation of the center.  Its current functions are aimed at all students, not just entrepreneurial students.
"No matter when they decide to own their business…we're here to help," he said.
"At some point in time, in their professional career…that opportunity will come," Mittan asserted.  "(They should know that) there is a vehicle here to help them make that decision."
He added that alumni are more than welcome to return at any time for advice or to take classes in entrepreneurship.
Scot Baillie, Entrepreneurship Marketing professor agreed with Mittan's assertions.
"Every program could benefit for taking entrepreneurship classes," Baillie responded when asked about the center's services.  "Just the Intro to Entrepreneurship class will help (non-entrepreneurs) understand more about themselves…what motivates them."
Mittan and his staff assist potential entrepreneurs by providing resources and connecting future business owners with past entrepreneurs.  The Entrepreneurship Center does this by consolidating anything an entrepreneur will need into the same structure.
For example, The Service Corps of Retired Executives (SCORE) houses its Lincoln chapter in the Entrepreneurship Center.  In addition, the business incubator is located here as well.  Mittan stated that he is happy to set up a consultation for any potential entrepreneur free of charge.
For comprehensive details about the center or set up an appointment, visit http://www.southeast.edu/discover/locations/ent
This article is #1 of a series on the entrepreneurship and its instructors and alumni.  The following article will include the various services within the Entrepreneurship Center, such as the incubator and the Service Corps of Retired Executives.