The Highland Scotties Defeat the Storm 94- 68 in Holiday Classic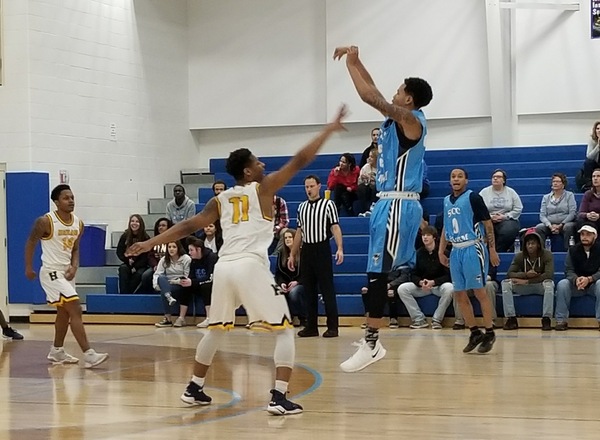 Southeast droped a 94-58 decision to Highland in the last day of the Holiday Classic at the Truman Center.
The Storm were plagued by turnovers and poor second half shooting.
After shooting 60.9 percent in the first half, SCC cooled off to 33.3 percent.
Meanwhile, Highland held steady with 57 percent shooting for both halves. The Scotties were able to take advantage of 19 Storm turnovers, converting them to 24 points.  Highland also had a 13-5 advantage in second chance points.
It was 45-41 at the halftime break.
But Highland was a couple steps ahead out of the gate and maintained control.
However, SCC was still in the game at the 10:24 mark trailing 68-56, but after Markus-Taylor Knighten was called for a techincal for hanging on the rim too long, the wheels came off.
HCC  took control, outscoring Southeast 26-12 the rest of the way.
Johnnie Harrison led SCC with 16 points, and Darian McDonald came off the bench to go 5/6 from the three point line for 15 points, which all came in the first half. Markus-Taylor Knighten added 14 points.
With the loss, the Storm fall to 6-8 on the season.
The team will travel to Southwestern on Friday, Dec. 15, for one last game before winter break.