SCC's production of "12 Angry Jurors" coming this weekend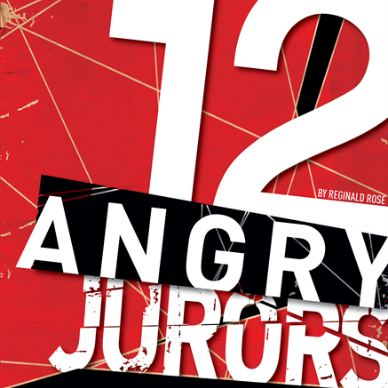 SCC's production of "12 Angry Jurors" coming this weekend
Lincoln, NE – "12 Angry Jurors" is the latest production from Southeast Community College's theater program with the curtain opening Friday, Sept. 8 at 7:30 p.m. in the auditorium at the Jack. J. Huck Continuing Education Center.
The production is a courtroom drama based on the play "12 Angry Men," which later became a well-known film in 1957 starring Henry Fonda. Changing the name to "Jurors" allows women and men to fit the roles.
"This is contemporary, edgy and affects all of us, especially when it deals with pre-conceived ideas of people," said Jon Gruett, SCC theater instructor.
The plot is 12 jurors, all very different, must decide the fate of a 19-year-old man on trial for allegedly stabbing his father to death. The play examines the roles of juries in our society and how a group of strangers must come together to decide the fate of a stranger.
"It transcends all political lines and deals with human nature," Gruett added.
The cast is a combination of 13 community members and SCC students and staff. Gruett says there will be a panel of legal professionals who will take part in a post-play question-and-answer session with the audience.
Cast members include Chris Young, Ann Casement, Reed Pazour, Sam Bethune, Justin Whitney, Cheryl Frederick, Jane Bock, Rachel Gar-El, Elbert Traylor, Sue Johnson, Christina Lehmann, Michaela Hartman and Torryann Nielsen.
The play is part of a class at SCC called "Yes You Can be a Star!" where students not only get to be part of a production, but also be part of the stage crew.
Cost to attend the show is $10 for general admission and $5 for students. Cash and checks only. Both performances are at 7:30 p.m.