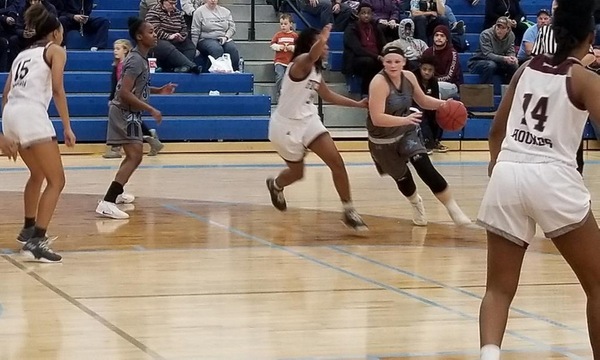 The lid was on the bucket far too often as cold shooting doomed SCC in a 68-52 setback to the Fort Scott Greyhounds, in the first night of the Holiday Classic.
For the game, the Lady Storm shot just 21 percent.
Meanwhile, Fort Scott was able to hit 46 percent of their shots and hit a blistering 59 percent of their three pointers.
Akiarra Clark was too much for SCC's defense as she went for 20 points. Clark was deadly from the perimenter, knocking down 4-5 treys.
Erika Goracke was a bright spot from beyond the arc, going 4-10. Her shots would keep SCC within striking distance for much of the game, before the Greyhounds would evenually take over with a dominating 21-9 4th quarter.
The scoring would be few and far between for Southeast.
Marcia Hawkins and Sebit Gatluak went a combined 0-12 shooting from the floor; however, the team did manage to hit 71 percent of its free throws, continuing a trend upward from the start of the season.
Emily Zolvanek came off the bench and just missed a double/double, going for nine points and nine rebounds. Madison Hajek had nine rebounds, and Sebit Gatluak garnered four steals.
The loss drops Southeast to 4-8 on the season.